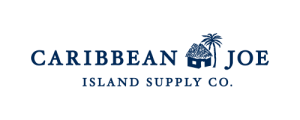 Caribbean Joe Luggage Review:
Caribbean Joe believes that the glass is half full. We believe that barefoot is best. They believe in the healing power of sand, rum, limes and laughter. They believe that maybe the hokey pokey is what it's all about. They believe that time spent together with friends and family is time well spent. They believe in the island spirit of warmth and hospitality. And they believe that summer is way too short and that vacations are a state of mind.
Caribbean Joe is a four-season brand, offering a rich array of products for laid back, happy living, all year long. They believe that life is better with great company and simple pleasures. Caribbean Joe is for those who lounge on the beach, navigate through the city, or just enjoying the peace of your own home. Caribbean Joe's perspective prides ideal essentials for confident, practical men and women.