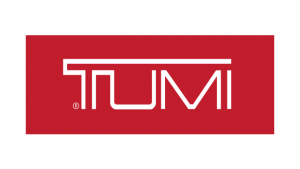 Tumi luggage brand review 2018:
Since its founding in 1975, Tumi has become the brand of choice for the world's most discerning professionals, influential thought leaders, sports and entertainment celebrities and demanding travelers. The company takes its name from a Peruvian icon known to the company's founder who was a Peace Corps volunteer in South America. Tumi has been awarded over 100 patents for product design and component parts, and has won numerous awards from leading consumer and lifestyle publications, as well as business travel organizations. By combining proprietary designs and innovations, including X-Brace 45™ handle system and T-Pass™ briefcase designs, with best-in-class materials such as FXT™ ballistic nylon, Tumi has consistently created the ultimate in style and performance products.
Another fundamental aspect of the Tumi Legacy is the world-class service that our customers enjoy. This includes comprehensive product warranty, global repair and customer service locations and around-the-clock assistance through www.tumi.com. In addition, Tumi's exclusive and complimentary Tracer program helps reunite customers with their lost or stolen items.
Tumi is sold in over 140 Tumi stores from New York to Paris and London to Tokyo, as well as the world's top department and specialty stores in over 65 countries.