Budget friendly bags for lightweight speed and travel are hard to come by without a little know-how and a lot of research, after all sometimes 'budget friendly' solutions can end up leaving you with half-life suitcases. Lucas Luggage and IT Luggage are two of the top brands for affordable lightweight luggage made from durable long-lasting materials. For the most part we'll let you decide which is better for yourself, after all the traveler usually knows what bag will suit their needs. However, there are clearly pros and cons with either brand; in our review we've considered all elements which count in weighing Lucas Luggage against IT Luggage.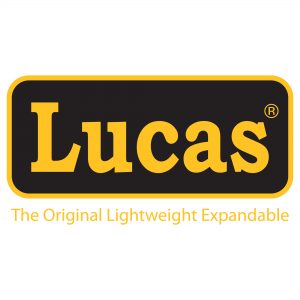 A Brief Review of Lucas Luggage
The Lucas brand is synonymous with expandable lightweight bags for business trips and weekend getaways. They've also expanded to include larger checked bags for any extended length of travel. Their overall goal is to provide affordable lightweight bags with innovative designs made from high-quality materials. Easily one of the more popular choices from the Lucas catalogue, to best demonstrate their design sense, is the Lucas wheeled Under-seat 16-inch cabin bag. This wheeled carry-on offers a spacious compartment, organizational pockets, a durable polyester design, and a compact solution which is very affordable.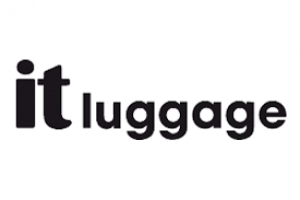 A Brief Review of IT Luggage
Yes, Lucas Luggage is an American brand that is strongly preferred and few travelers familiar with the brand think to look elsewhere; however, at a comparable price range, with equally fantastic materials, IT Luggage might just surprise you. Established in 1985 as Landor Ltd, this European company began designing suitcases specifically for business and leisure; today they provide full sized bags and carry-on options. Each design also follows the IT brand motto of 'innovation and imagination' and uses the latest trends with high-quality ultra-durable materials. One of the most popular IT bags which demonstrates this quality is IT's World's Lightest 22-inch 8 Wheel Spinner.
How we Organized our Research
IT Luggage or Lucas Luggage? In comparing these brands we organized the following review into segments which compare the best models from Lucas and IT in the following categories: Hardside luggage, Softside luggage, and luggage sets. Different types of luggage feature perks and designs which wouldn't necessarily compare unless set side by side in their own category, after all you wouldn't measure a traveling duffel bag against a hardshell carry-on.
Best Hardside Luggage
Hardside bags are typically those oversized hard-frame suitcases with deep storage space but a heavier final weight. The most durable hardside suitcases are made from aluminum, however these are also the heaviest, typically lightweight designs use ABS or polycarbonate shells; for the best lightweight durability, polycarbonate is what you should aim for.
Suitcase Storage
Lucas Luggage is better known for their soft side bags, however hardshell designs are preferred by many travelers and also protect your belongings better. This design from Lucas luggage has final dimensions of 12x28x19 inches (around 70+ liters of space) and can easily pack up to 2 weeks of clothing with room to spare; however it lacks organizational pockets.
Materials/Durability
This suitcase features an ABS exterior shell, meaning its exceptionally lightweight but sacrifices durability for that added portability and ease of carrying. Major drops and crude handling would be your only worry with this bag, but it's quite water resistant and has strong zippers and spinner wheels.
Additional Features
Clearly the best feature is the cases' lightweight design; you can pack this bag to maximum capacity without easily going over imposed national and international weight limits. This hard-shell bag also comes in four basic colors at the 28-inch size: burgundy, charcoal, purple, steel blue.
Size Options
It can be bought as a set that includes 24-inch or 20-inch sizes.
Suitcase Storage
Medium checked bags from IT luggage are quite a lot larger in the hard-shell department, the final dimensions of this product are 12.8 x 19.3 x 28 inches for around 75+ liters of space (2 ½ weeks of packed clothing). Additionally, this suitcase is much more expandable and has plenty of organizational pockets.
Materials/Durability
Unlike the Lucas design, this suitcase has a hard-shell exterior made from injection molded polypropylene which is not only more abrasion resistant but will protect your belongings better against impacts.
Additional Features
Interior designs feature a water-resistant polyester protective lining and spacious dual compartments separated by an equally water-resistant zip-around interior divider. Exterior extras include an extra strong 8-wheel spinner design; however, zippers are weaker on this suitcase.
Size Options
Currently this suitcase only comes in the medium 28-inch checked bag size with a business professional almond trim.
Best Soft-side Luggage
A preferred style for soft-side bags are those which are expandable but still retain their shape and remain upright, other designs include wheeled/regular duffels and collapsible bags. For soft side bags, nylon is the most durable material (though it tends to be on the more expensive side), cotton canvas is second in durability and the least durable material is polyester; pockets and extra storage also greatly matter.
Suitcase Storage
Fully packed with the additional front pockets stuffed, this product is closer to 26-inches and not suitable as a carry-on item. Its overall storage is great and allows around 70 liters of packing space for extended travel when you're not sure how long business might take you; additionally, three exceptional organizer pockets are integrated into the roof.
Materials/Durability
Materials used include a hybrid combination of polyester and nylon for an ultra-durable soft design which weighs an impressive 6.5 total pounds unpacked. This bag is guaranteed to buff damage and scratching from minor to medium drops and collisions while in travel, however the 8-spinner-wheel design is rather weak and not suitable for thick carpets or unpaved city streets.
Additional Features
A machined aluminum telescopic handle features an ergonomic design and easily retracts, additional packing space comes from two overlarge outside zippered pockets, and by using the side zipper expander you get an additional 6-liters of space.
Size Options
This product is also part of a set which includes a 28-inch maximum bag and 20-inch carry-on.
Suitcase Storage
IT Luggage often calls the bags in their catalogue 'the worlds lightest luggage'; this second lightweight example has final dimensions of 11.2 x 18.3 x 24 inches for a final unpacked weight of 7 pounds (around 70 liters of packing space). What's most unique about many IT soft shell bags are their deep outside pockets (this product has two) which puff out and give extra packing space.
Materials/Durability
Despite the pro of its extensive extra space, this suitcase is entirely made of flexible polyester which is on the weaker side and is also less water-resistant. Minor rips and tears in the fabric may be common for medium impacts so be careful what you put in those weaker main front pockets. The wheels are also rather on the weak side and riveted rather than screwed to the body of the suitcase, the handle uses very strong materials as do the zippers.
Additional Features
This suitcase comes with organizational zippered and mesh pockets which all feature self-repairing zippers, the outside of the suitcase also features three different methods of carry with a side haul handle, top handle, and telescopic handle. This particular bag only comes in bison and chocolate brown colors.
Size Options
This is the favorite size from several available IT Luggage duotone sets which also include a checked bag size at 21 inches and an oversized bag at 30 inches.
ectetur adipiscing elit. Ut elit tellus, luctus nec ullamcorper mattis, pulvinar dapibus leo.
Best Luggage Sets
One final factor which may sway your decision between Lucas and IT Luggage are their luggage sets. Many customers prefer to own matching sets and the following reviewed products are great examples of what these brands generally have to offer.
Lucas Ultra Lightweight 3-Piece Softside Set
A Brief Overview
This Lucas luggage set is a standard example of their lightweight set's and sizes in those sets. Matching bags include a carry-on 22" size, medium checked bag at 26", and an oversized packed bag at 30-inches (up to 100 liters of packing space). Each design employs a lightweight construction from a hybrid blend of nylon and thick polyester, these bags are exceptionally durable and specifically made to help you avoid airline fees. Additionally, they feature expandable zippers, extensive testing for overhead compartments (carry-on) and damage resistance when checked. This set comes in royal blue, old school navy, magenta, and black.
IT Luggage 4-wheel Duotone 3-Piece Set
A Brief Overview
Earlier in our article this luggage set is listed as one of the favorite sets available from IT Luggage, here we give it some closer inspection. This set includes a carry-on bag at 21", a medium checked bag at 26", and an oversized bag at 30" inches (around 100 liters of packing space). These models are made from extremely durable ballistic nylon and offer an expandable zipper for added packing space as well as a large central space with divider and separate organizational pockets; the two outer pockets also provide great additional storage. Another point on the durability scale, the telescopic handles are made from machined aluminum and the zippers are self-repairing with metal pull-tabs. Finally, this set comes in 13 unique colors with two of our favorites being the unforgettable fuchsia-red and the more business-savvy Tritex Potent Purple.
Lucas Luggage vs. IT Luggage – Which is the best pick?
It's clear that between these categories there are certain distinctions which make different companies outshine the others. For hard shell bags Lucas sacrifices materials and overall durability for lighter weight and higher affordability; IT luggage, on the other hand, uses polypropylene which is more expensive in the long run but also more durable and lighter. However, with soft shell luggage Lucas uses nylon materials with a higher density that are still quite light but retain a high durability; IT bags in this category tend to be ultralightweight, but their materials (although cheaper) are quite weak and less abrasion resistant. Where luggage sets count IT luggage offer great materials and lighter design but for a high cost; Lucas sets are easily more affordable and still use comparable materials with high durability. Also, the Lucas luggage carry-ons tend to be smaller and therefore more popular. All in all these brands keep neck in neck, though there are clear differences in each category which should certainly sway your decision when it comes down to personal luggage needs.
Summary
Between Lucas Luggage and IT Luggage there are plenty of differences which might make one lightweight brand greatly outweigh the other. However, it seems that between the two similar luggage companies the main difference are the materials and overall usability between the IT hardshell bags vs. the Lucas softside bags. For the money, however, both of these brands offer great lightweight travel solutions that are easily within your budget, perhaps with Lucas Luggage being the most affordable.