In this article we're looking at two companies known for the quality of their travel goods and the common use of their luggage choices for adventure traveling with specific needs. First and foremost, of these needs are suitcases made from high quality highly-durable materials and both Pathfinder Luggage and Swiss Gear have promised this is the first of their priorities in any luggage choice they produce. In the following brand review, we'll take a look at both of these companies to determine which one, or perhaps both, offer the best solution for your traveling needs.

A Brief Review of Pathfinder Luggage
Pathfinder was founded in 1991 by a small team dedicated to selling quality products with long-lasting value. Today this brand has made itself very homey in a singular unique niche which includes tremendous value products with highly durable materials. These suitcases are most ideal for adventure traveling and arduous journeys which require strong luggage.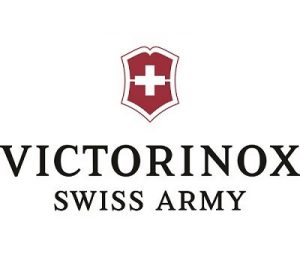 A Brief Review of  Swiss Gear Luggage
From the trusty makers of the swiss army knife, this brand has branched into the luggage industry with a fantastic selection of durable suitcases for travels all across the globe. Their design mantra is 'reliability, quality, and innovation in every design'.
How we Organized our Research
Our brands are compared throughout this article by setting their top products side by side in the following categories: Best Softside Luggage, Best Hardshell Carry-on's, and Best Luggage Sets. It is our hope that by listing nothing but the facts for each of these bags we'll make it easy for you to determine yourself which brand offers the better products overall. Additionally we hope this will make your buying process nothing but simple.
Best Hardshell/Carry-On Luggage
Hardshell luggage does not typically include expandable functions and is usually quite stiff and un-expandable. Because of this, the most important thing to look for in the following carry-on options is added packing space from tie-down straps and pocket options. Durability is also an important concern and the best hardshell bags should be made from either aluminum (highest durability) or polycarbonate (medium); with ABS materials offering the lowest durability. Finally, carry-on options should be fairly lightweight.
Suitcase Storage
This Pathfinder carry-on option is actually uniquely expandable with a sleek zippered expansion (though make sure it will still fit fully packed into those airline overhead compartments. Otherwise it comes with 81 liters of packing space with an interior divider organizer, mesh pocket, and tie-down straps.
Materials/Durability
For a highly durable traveling experience this bag is made from a strong blend of polycarbonate over an ABS shell. Additionally, this product includes an aluminum telescopic handle, and self-repairing zippers.
Additional Features
An ergonomic handle grip allows for maximum control and 360-degree spinner wheels enable mobility over a wide range of surfaces. Unpacked this bag weighs a lightweight 7.6 pounds.
Size Options
This carry-on suitcase is also available in a 29-inch large size.
Suitcase Storage
Storage includes 80 liters of space, un-expandable, with an interior ceiling pocket and lower tie-down straps. Additionally, it includes an optional zippered divider.
Materials/Durability
This suitcase utilizes 100% polycarbonate materials for an extremely lightweight and durable bag. For hard travel this is a great pick, although it's packing space is rather limited.
Additional Features
Features include 4 spinner wheels for high mobility, a telescopic aluminum handle with high durability, and two TSA locks for extra secure luggage. Unpacked this bag weighs an impressive 8 pounds.
Size Options
This suitcase only comes in the 20-inch carry-on size under review.
Best Soft-side Luggage
The best softside bags between these brands should be easily mobile and capable of handling rough surfaces and even rougher handling. Therefor, these bags should exhibit high quality materials such as cotton canvas or nylon blends for the highest durability; polyester bags are second in durability. Additionally, the ideal softside option should offer expandability or plenty of extra pockets for added storage on the go.
Suitcase Storage
Right off the bat this suitcase offers an extension zipper to provide an additional 2-inches of extra packing room (that's around 12 extra liters of space); 100 liters unexpanded for up to three weeks of just packed clothing. Additionally, the interior of this bag includes shoe pockets, tie-down straps, and a mesh organizer pocket.
Materials/Durability
True to their brand specialty this Pathfinder option is highly durable with a blend of scratch-proof cotton canvas and polyester materials. It should easily withstand rough handling and is quite watertight for outside travel from place to place. For added organization this bag includes a deep outside pocket and a smaller top pocket for travel papers.
Additional Features
This suitcase comes with 360-degree spinner wheels for advanced mobility over a range of surface, an ergonomic telescopic handle, and an unmatched 10-year warranty.
Size Options
Purchase is also available as a 21-inch carry-on size; these bags come in olive, black, traverse black, and merlot.
Suitcase Storage
With up to 100 liters of packing space, this suitcase is also easily the most organizable bag with multiple interior tie-down straps, one mesh pocket organizer, and a separate detachable pouch for makeups/etcetera. On the exterior, this luggage option includes a single deep packing pocket and shallow top pocket.
Materials/Durability
This bag is made entirely out of scratch-proof cotton canvas to make traveling a breeze and luggage damage very unlikely.
Additional Features
Other features include 4 spinner wheels, a highly reinforced carry handle, and a telescopic aluminum push-button handle.
Size Options
This bag can be purchased at its reviewed 29-inch large size, or as a 25-inch medium bag, or carry-on option at 21-inches. Color options include black and dark grey.
Best Luggage Sets
Since a set is more than a solitary piece of luggage to consider, the best sets actually include a mix of three factors: purpose, durability, and space. The last two are pretty obvious, but 'purpose' means that no part of the set should seem worthless or useless. The best sets offer you several bags and you should be able to use all of those bags without any one of them seeming non-essential.
Suitcase Storage
Altogether this set offers 200+ liters of packing space with two checked bags and an excellent carry-on. Individually these bags are very lightweight and offer two exterior pockets for extra packing along with two interior pockets. Finally, each suitcase offers an additional 2-inches of packing space with a zippered expansion.
Materials/Durability
Made from 100% cotton canvas materials this material is semi scratch-proof but padded and thick enough to protect your belongings with little concern for checked bags and possible rough handling. Additionally, all luggage in the set include reinforced telescopic handles.
Additional Features
This set includes ergonomic handles, TSA locks, and a watertight lined interior.
Size Options
The bags included in this set are a 21-inch carry-on, 25-inch medium, and 29-inch large. Style options for the set only include black and olive.
Suitcase Storage
If you're looking for an extremely lightweight option for your travels, this Swiss set is an excellent choice. All together these bags offer around 200 liters of packing space for extended trips and long vacations, additionally the interiors include a mesh divider pocket and clip-in opaque travel kit. Exteriors include two stacked pockets with a lot of depth for plenty of packing. The best feature of all are the side zippered expansions for up to 2-inches of extra packing space.
Materials/Durability
These bags are extremely durable and scratch proof while still being lightweight by using nylon designs for compact abrasion resistant travel. Other strong features include an integrated bottom haul handle for easy lifting into an overhead bin or car.
Additional Features
This set includes telescopic handles made from aircraft grade aluminum which lock in place with the touch of a button. Also included are 4 multi-directional spinner wheels to assist your maneuverability while traveling anywhere, especially through a crowded airport.
Size Options
Size options included in this set are a 21-inch carry-on, 25-inch medium bag, and 29-inch large.
Swiss Gear Luggage vs. Pathfinder Luggage – Which is the best pick?
It's clear that up until suitcase sets Pathfinder Luggage offers better materials and more packing space for truly the best carry-on and softside luggage options. However, Swiss Gear shows that it produces exceptional sets with strong materials and added expandability. Therefor this leads us to suggest that for your individual luggage needs you might want to go with Pathfinder over the Swiss brand, however for purchases of matching sets the Swiss Gear brand really shows what they're made of.
Summary
For adventure traveling and the high-durability demands of extended travel or touring hard locations, Pathfinder Luggage and Swiss Gear luggage are both excellent brands dedicated to providing high quality strong luggage. However, when you can only afford to choose one bag from one company it's worth reading between the lines and seeing which brand offers you the best traveling option with the longest lasting life.