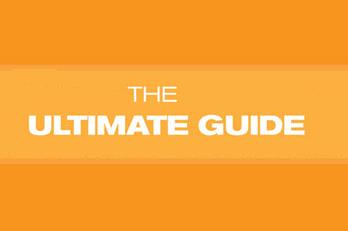 Are you getting ready to travel? The most important accessory that you need to carry is a trusted travel bag. Your luggage can actually make or break your trip. If your luggage can carry all your things in a secure way and moreover, if it is easy to travel with it, then you can expect a hassle-free trip.
So if you are looking for the best luggage set, here are some things that you need to know before buying:
Hard Side VS. Soft Side
Soft-Side:
Generally, soft side luggage is made of fabrics that flex under pressure. It usually comes in polyester or a woven nylon fabric like ballistic or Cordura Nylon. The soft side luggage doesn't have the firm outside structure that hard side luggage have. It is much more flexible than hard side luggage which allows for them to fit into tight spaces or allow for more space for other bags.
Types of Fabrics Used:
Polyester: It is the cheapest of the soft material options. The durability of the fabric material is measured in denier ratings (fiber thickness). The more the number, the heavier and thicker would be the fabric. Fabric Denier is the measurement of weight, not quality.
Cotton Canvas: It is usually used for feminine luggage. The Cost of cotton canvas luggage is much higher than most polyester materials.
Nylon: It is an expensive option for soft side luggage and is preferably the choice for mid-higher end luggage. Nylon is on average much more durable than polyester. Cordura is a brand of nylon known for exceptional durability and resistance to abrasion. Ballistic Nylon is known for its shinier quality.
PROS
Usually lighter in weight
Can flex and compress to fit into tight spaces
Fabric Flexibility
Easily expandable
Convenient Storage
CONS
Not as protective as hard-sided
Vulnerable to ripping, if not high quality.
Hard Side:
These days hard-sided or hard-shell luggage is made with high-quality plastics such as polycarbonate and ABS, which are both durable and lightweight. ABS is the lightest and polycarbonate is more durable than it. The most durable of all is aluminum, but at the same time, it is the heaviest. The types of materials used for hard-side luggage are:
ABS: It is commonly used in lower end luggage. It is not as durable as polycarbonate, so an ABS shell has to be thicker and heavier so that it can meet the basic durability requirements.
ABS + PC film: The ABS shell is covered with a thin layer of polycarbonate on the outside. This combination increases durability and allows colorful patterns to be printed on top of the polycarbonate film. The cost is higher than 100% ABS but lower than 100% PC.
Polycarbonate (PC): Most of the higher end brands use 100% PC shell because it is more durable, lighter weight and impact resistant. The shell allows for printing of more stylized colors and patterns.
Polypropylene (PP): It is more expensive than Polycarbonate, and can be very lightweight. It is a less frequently used material compared to above three.
Most of the hard-sided luggage features a 50/50-split opening, which enables you to pack two sides and quickly with an X-strap or middle divider. It may offer better protection than soft-sided luggage because it can't be ripped open as easily and they usually have integrated locks. If you usually over pack while traveling, a hard-sided piece will rein you in. You cannot over-stuff your hard-sided luggage. For carry-on, if you buy the right size, you're assured a no-bulge fit in your airline's luggage-sizer.
PROS
Suitable for protecting breakable contents
Offers better security because of integrated locks
They can't be easily ripped.
If you tend to over pack, a hard-sided piece will rein you in.
Carry on pieces easily fits your airline's luggage size.
CONS
They scuff and scratch easily
They are inflexible, so you can't squeeze in extras
You need a fixed storage space for it.
These days the gap between hard-sided luggage and soft-sided luggage has narrowed down since you can find long-lasting soft fabrics and lightweight hard materials. So the decision to choose hard or soft luggage entirely depends on your choice, requirement, preference, and budget.
Durability

Durability and comfort are the common things that need your attention while traveling. A durable luggage set should be able to last for years of travel. From the material and fabric used for the bags to the handles and wheels, your luggage must be strong and durable enough to last through all kinds of traveling conditions. Being scratch-proof, waterproof, and having anti-theft features are exceptional bonuses. Here are the three main points that you need to consider in determining the durability of your luggage:
Type of fabric/shell material: If durability is your foremost concern, make sure to check the denier rating which shows the fiber thickness of the fabric for the soft-sided luggage. The higher the number, the thicker the fabric. Also, if the soft side bags have reinforced corners, they won't collapse after using it for a few times. For hard sided luggage materials polycarbonate would be the preferred material. If your priority is protection from rips and protection of your packed items, a hard-sided bag has the edge over a softside counterpart.
Handle: The handle is the part of the luggage that is most likely to break during travel, according to a study by Consumer Reports. The most durable luggage comes with the handle that is firm and sturdy, with little to no wriggling as you wheel the bag. It should also move smoothly when you pull it up and down. The better quality handles are all made of aluminum, and the best handles are made from aircraft grade aluminum. The lesser luggages handles will be made from iron, which is cheaper but heavier. There is no easy way unfortunately to tell the two apart if you do not have any instruments, but most luggage companies will happily advertise aluminum handles if they are using it.
Wheels: The durability of your luggage wheels is one of the most significant factors to consider while buying wheeled luggage. The wheels on your luggage should roll smoothly and in a straight motion when packed full. For four-wheelers, ensure that the wheels are attached with screws as they are more secure than those attached by rivets. The two-wheeler is less prone to breakage because the wheels are partly recessed, and they only roll in two directions. They are also expected to hold up better on urban sidewalks. Still, more and more people have opted for spinner wheel option because they feel the convienece factor is more important.
Wheelability
One of the most vital factors while selecting the appropriate luggage, is the kind of wheels that it comes with. Wheels can determine the amount of comfort your luggage would provide.

The perks of buying luggage with the durable wheels include the ease of carrying it around, and it causes less strain on the hands, hence saving users from wrist and shoulder pains.

If you are a frequent traveler, you might get irritated with the broken wheels as they adversely affect your travel comfort. No doubt, these wheels can be repaired, but what is the use of spending so much to get the broken wheels? Below are some of the types of wheels that are commonly used in luggage sets:

Spinner Wheels: As the name suggests, spinner wheels provide a convenient 360 degrees rotation when it comes to versatility. They can be moved in any direction as the luggage owner desires. Modern suitcase manufacturers like Samsonite, Lucas and Delsey are incorporating four or eight wheels to their luggage sets depending on the size. They can be pulled behind, pushed in front or rushed along beside the user.
PROS
Come in a variety of designs and colors.
Easy to handle regardless of the luggage size.
Provides easy movement in tight spaces regardless of the bag size.
CONS
Spinner wheeled luggage sets are a bit more expensive as compared to in-line skate wheels.
They are more likely to break after some time.
In-Line Skate Wheels: They are also known as two wheels. These wheels are made of high-quality, flexible plastic material called polyurethane. Also, this luggage comes with two on the bottom side of its handle. Additionally, this bag has a stopper, allowing it to stand upright when need be. They perform a lot better than spinner wheels on rough surfaces or carpets.
PROS
Easily wrangle over any obstacles.
The wheels are also recessed into their cases.
Recessed wheels match with the overall dimensions fixed by most of the airlines.
CONS
It takes more effort to drag, more strain on the arm
It is not as easy to move around, requiring more space.
Recessed wheels eat up into the interiors packing space.
Screws or Rivet Wheel Fasteners: There is no doubt that screws offer better hold than rivets. Rivets are ideal for short distance travel bags, but they may likely fall off due to poor handling. Extra pieces of screws are provided by most of the manufacturers to replace the lost ones.
Zipper or Aluminum Frame
Aluminium Frame: The suitcases made of Aluminium frame tend to be expensive and durable. The exceptional strength to great weight ratio makes it an excellent suitcase material with optimum features for a remarkably lightweight yet structurally sound suitcase. Aluminium suitcases also protect belongings from outside influences like blows and shocks. Extra frames on the edges enhance the stability. Aluminum suitcases are excellent for carrying delicate items as well as samples or materials for a presentation. Usually, only top end luggage uses the aluminum frame.

Zipper: The zipper is generally cheaper, less secure, but is lighter in weight. Most luggage uses zippers. Metal zippers may look sleek, but they can snag easily. All zippers leave bags unprotected from the water damage when they're left out in the rain on a coverless trolley whereas aluminium frame is dust-tight, watertight, and more resistant to humidity and fluctuating temperatures.
Weight
Weight is also a concern while buying a new suitcase. Travelers are not only concerned about carrying a heavy suitcase around the airport and city streets, but most of the domestic and international airlines have imposed a weight limit of 50 pounds for checked bags.

Apart from packing light and taking heavy things in a separate, smaller bag, you should always compare your options and notice the weight of the different models. Sometimes 2 lbs difference could be a lifesaver. Of course, there might be an inevitable trade-off between the robustness and weight of your luggage, but most of the top-quality brands like Delsey, TravelPro, and Lucas use innovative materials to counterbalance the issue and ensure that your luggage is durable to endure your journeys.
Interior
Two things to consider when looking at the interior of the luggage: space and pockets.

It can be difficult to analyze space because many manufacturers do not reveal the interior volume, but you can calculate an estimate from the outer dimensions and the layout of the case. Some cases are very tiny to start with and if the handle system takes up a lot of room, then your actual available usage becomes very limited. As a general rule: A 20 inch carry should have at least 30 liters of space, a medium should have 60+ and a large checked luggage should have 90+ liters of space.

It is also important to see what are the available pockets/dividers. The cheapest cases on the market will come with nothing but a blank panel and maybe some straps. The more expansive options will come with passport holders, cosmetic pockets, RFID pockets…..etc. At the very least though, I always prefer the case to have a few mesh pockets and dividers, making packing the smaller items so much easier especially if you do not use packing cubes.
Size Requirements (specifically for your airline)
Considering the size of your luggage while traveling in Airlines is crucial as many airlines enforce all size and weight limits strictly. Bags are weighed at check-in, and many airlines have placed bag sizers at their gates. If your carry-on bags are too big, you will have to check them. This might cause them to be classified as "extra bags" which usually carries an extra charge.

Check out the various Airline Regulations for your luggage sizes:
Personal Item: Dimensions should not exceed 18 x 14 x 8 inches

Carry On Item: Dimensions should not exceed 22 x 14 x 9 inches, including handle and wheels
Personal Item: Dimensions should not exceed 17 x 10 x 9 inches

Carry On Item: Dimensions should not exceed: 22 x 14 x 9 inches, including handle and wheels
Personal Item: Dimensions should not exceed 17 x 13 x 8 inches

Carry On Item: Dimensions should not exceed: 22 x 14 x 9 inches, including handle and wheels
Personal Item: Dimensions should not exceed 18 x 14 x 8 inches

Carry On Item: Dimensions should not exceed: 22 x 18 x 10 inches, including handle and wheels
Carry On Item: Dimensions should not exceed: 24 x 16 x 10 inches, including handle and wheels
Price

The price you are expected to pay totally depends on the features you are looking in your luggage set along with the brand you are considering. You usually get what you paid for, i.e., the better the quality is, the higher is the price.
But sometimes it is not the case. Some brands price themselves above their quality level. Whereas others can price their bags high because they are well-known and popular brands. In this case, you are paying for the brand name. Each brand name, however, manages to be within the certain price range, i.e., cheap, moderate or expensive.
Brand Name

To choose or not to choose a popular brand bag, entirely depends on your preference and what matters to you. Some people prefer particular luggage brands, whereas some people are not concerned about the brand names at all, they only need the best bag within their budget.
However, whatever your opinions on product branding are, the brand name tells a lot about the luggage you are buying and assist you in finding the best luggage for your travel needs. A better brand name is definitely more likely to honor its warranty and not go bankrupt before your warranty is up.
It is generally better to go for an actual luggage brand such as Samsonite, Briggs and Riley, Lucas or Travelpro since they are the professionals in the business and normally offer better products. Designer labels such as Nicole Miller and Steve Madden are becoming commonplace in the retail stores, but they should only be bought if the style is your primary concern.
Warranty
If you want your luggage for the long haul, get the one with the best manufacturer's warranty. Briggs and Riley, for example, has one of the best warranties in the industy, but it does come at a pretty hefty price. Do take note, however, almost all luggage companies will NOT cover airline damaged. So if your luggage is damaged by the luggage handlers at the airports, you will likely be unable to claim warranty for it. If you are going for a mid to lower end luggage, I would advise not having too much expectation for warranty since the trouble of getting luggage repaired or replaced is probably not worth the time and effort.
Conclusion
Buying the appropriate piece of luggage can help in lessening the chance that you will encounter problems while traveling. There are hundreds of different brands and thousands of styles of luggage to choose from. No one suitcase is appropriate for everybody. It entirely depends on the preferences such as what you are packing, how frequently you travel, and your budget. So keep the above-explained things in mind before buying any luggage set.